Multifamily Zoned Canal Front 2+ Acre Vacant Lot 1,200,000+ PROFIT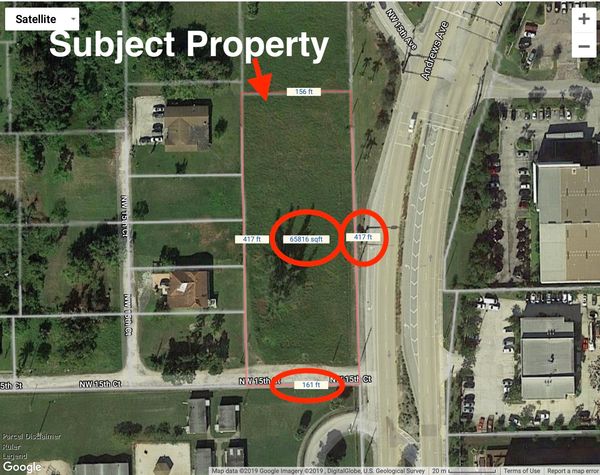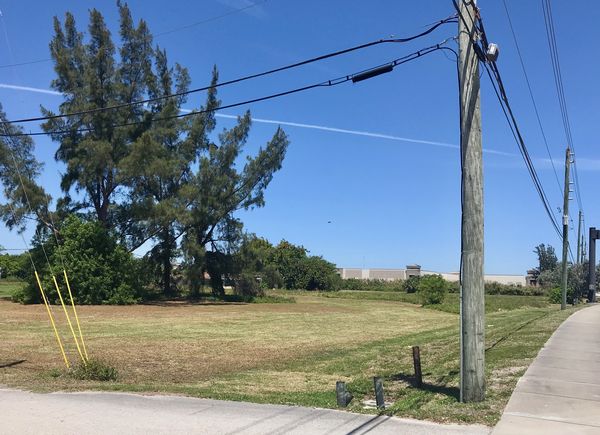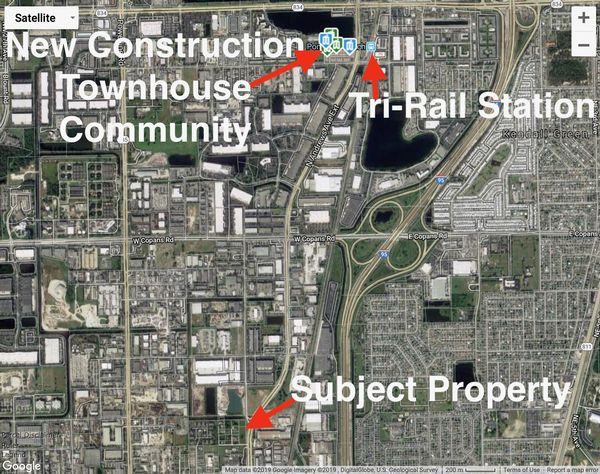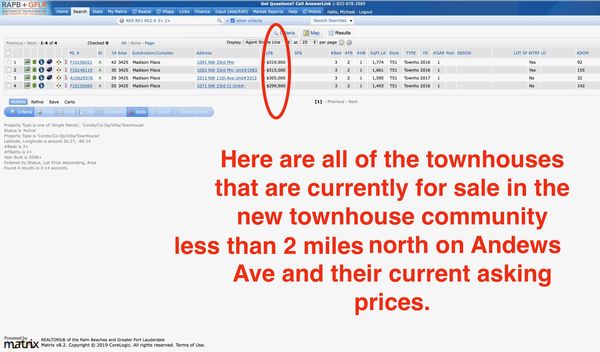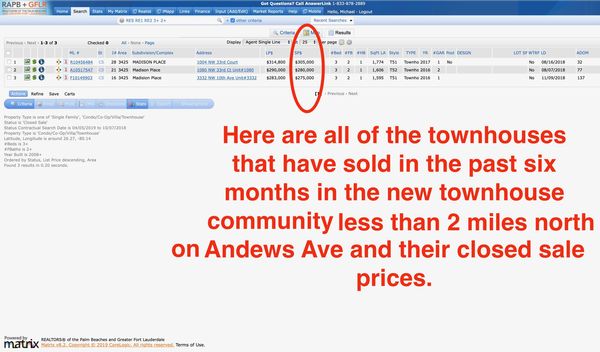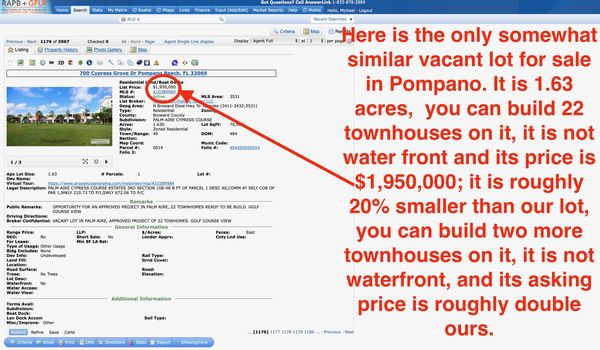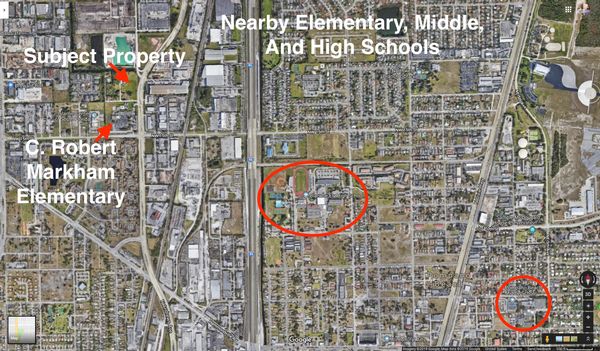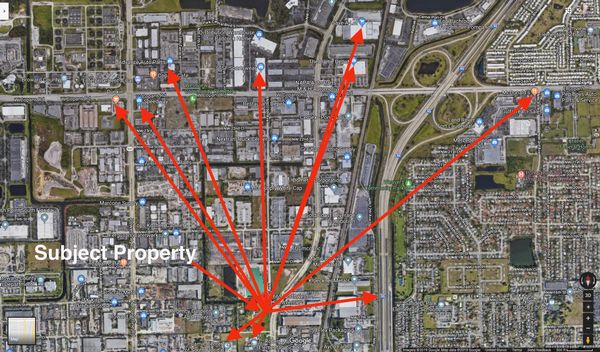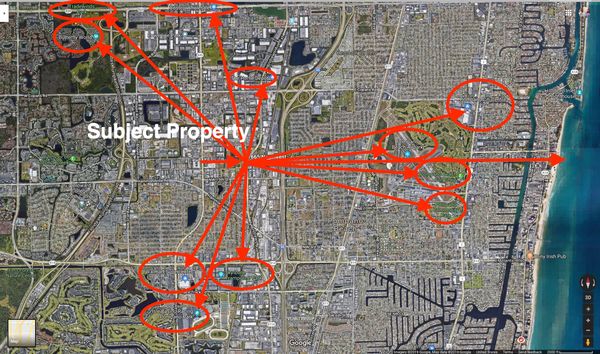 $749,900
SOLD
NW 15th Ave
Pompano Beach , FL
Multifamily Zoned Canal Front 2+ Acre Vacant Lot
Priced Far Under Comparable Land For Sale
Build 19-20 Units (Townhomes) By Right
Profit: $1.6-$1.8M+
New Construction Townhouse Comps Up To $319,900!
Minutes From: i-95, Turnpike, Tri-Rail Station, Elementary Middle & High Schools, Grocery Stores, Restaurants, Shopping, Banks, Entertainment, More!
Two Folios : 4842 2700 0508 & 4842 2700 0501
SALE NOTES NUMBERS: Let's be conservative and say you build 20 brand new townhomes on this lot and sell them for $299,900. The market for new construction homes for under $300k in Broward County is hot and inventory is extremely limited, especially in its own boutique new construction community. This breaks down into very simple math. Price of Lot: $849,900 Cost to Build 20 Townhomes: $3,200,000 ($100 per sqft x 32,000 sqft [1,600 sqft each]) Total Investment: $4,049,900 Sell For: $5,998,000 ($299,900 each) Gross Profit: $1,948,100! Please run your own numbers these are just rough numbers to show there is profit built in to this deal. However, a brand new townhouse in its own boutique canal front neighborhood could sell for over $299,900. You could sell each townhouse for $319,900. I have also spoken to many builders who build for well under $100 per square foot (builder's cost); both of these factors can effect a great increase of profits as well. Seller Financing Available. If interested, please call/text me ASAP to confirm availability. Read on and view pictures for more detailed information on comps, location, etc. OVERVIEW: It's very rare to find over 2 acres of multi-family zoned vacant land anywhere in Broward County; it is even more rare when that property is canal front and in Pompano Beach. This 89,826 square foot, perfectly rectangular, canal front vacant lot is buildable for twenty townhouses by right (verified by Pompano Beach Planning/Zoning and Engineering); there are no variances necessary. NEW CONSTRUCTION TOWNHOUSE COMPARABLES: There is a new construction townhouse community less than 2 miles north of the subject property on Andrews Ave; the townhouses in this community are roughly 1,500-1,700 square feet in size and consist of 3 bedrooms and 2.5 bathrooms. Three of these townhomes have sold in the past 6 months for $275,000-$305,000. There are currently four townhouses in the community actively for sale from $299,900-$319,900 (see pictures). VACANT LOT COMPARABLE ACTIVE ON THE MARKET: There is only one somewhat similar vacant lot for sale in the City of Pompano Beach (see pictures). It is 1.63 acres, you can build 22 townhouses on it, it is not waterfront, and its price is $1,950,000. In other words: it is roughly 20% smaller than our lot in size, you can build two more townhouses on it, it is not waterfront, and its asking price is over double ours. THE SUBJECT PROPERTY (LOCATION): The subject property is positioned on the corner of NW 15 Court and Andrews Ave. City water and sewer lines run the entire length of the property on Andrews Ave, making it as easy to tap into and accessible as possible. It spans from NW 15 Ct 573 feet north all the way to the canal and is approximately 160 feet wide. With i-95 just two blocks to the east, Powerline Road just a few blocks to the west, and the Pompano Beach Tri-Rail Station less than 2 miles up the street on Andrews Ave, nothing is out of reach from this property. This lot directly across the street from Markham Elementary and is within a five minute drive from all of life's necessities: schools, houses of worship, grocery stores, restaurants, shopping, post offices, banks, entertainment & more! INVESTMENT DETAILS: If you don't want to build right away this is a great buy & hold property with virtually guaranteed appreciation as acreage of land in Broward County, especially with such central location and multi-family zoning, are getting harder and harder to find and more and more sought after!
Documents
No Documents for this Property
Sale Comps

$1M - $1.2M

Rental Comps

$40,000 - $44,000

Property Type

Residential

Location

Pompano Beach , FL 33069

Size 89826 sq. ft.
Bedrooms

0

Bathrooms

0

TAV

202K

Annual Taxes

$3,634

Year Built